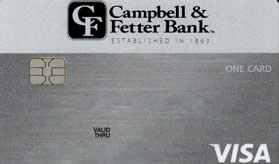 Whether you're planning your dream vacation, managing your household finances, or building strong credit for the future, we offer a credit card to meet your needs. It won't take long to find the one that's right for you.
> Click here to apply on line.
Online Account Access is the fast and convenient way to access your credit card information on the Internet 24 hours a day, 7 days a week. Need to verify your account balance? Looking for a convenient way to make a payment? With Online Account Access, you can organize your finances quickly, safely, and securely. Whether you're at home, at work or on the road, Online Account Access makes it easy to access a variety of easy-to-use services.
Lost, stolen or to dispute a charge; call the 24 hour cardmember service number at
1-800-558-3424 or 866-234-4691.